Are Critics Always Right? Or, Should We Suspend Opinion, and Trust Our Own Instincts?
02.14.21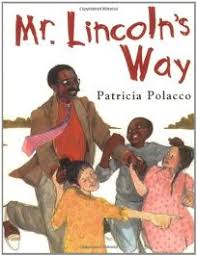 I read recently that the definition of a "critic" is one that evaluates and analyzes creative work including books, fine art, films, TV shows, fashion and theater performance, and shares an opinion.
But, I guess what led to this blog is the question of whether we depend too much on critics to help us form opinions on everything from films to books to theater..and even politics.
People in theater have thought for years that critics can make or break a show. With theater ticket costs climbing to significant amounts and theater more and more becoming a special event treat for a birthday or anniversary, the buyer wants to assure themselves that it's worth the time and money. Enter the critic and the review.
Do they merely opine…and can they be depended upon to channel everyone's point of view and taste? I say no.
What led me down this rabbit whole?
I recently watched a film on TCM entitled "Home from the Hill." Based on a 1958 book by William Humphrey, and in 1960 made into a movie directed in 1960 by the renowned Vincente Minnelli, it starred Robert Mitchum, Eleanor Parker, George Hamilton, Everett Sloane and a young George Peppard.
I had seen this movie before and loved it with its convoluted Southern tale of the dark underpinnings of the favored Hunnnicut family.
But, as I read reviews of the movie from two very well known critics I heard divergent opinions and I asked myself…did they both see the SAME movie?
There must be a point lurking somewhere in MGM's "Home from the Hill" a giant film in Cinemascope and color….but where it is centered precisely in the long, rambling tale that is told, or what thought it is meant to focus entirely eludes this reviewer.

                                   Bosley Crowther,  The New York Times,  January 1960
It's a burly story of hunting and fighting, a romantic story of failed love and doomed love, a tale of intimate pleasures and transgressions, of open secrets and the search for identity.

It's also a story of public institutions, of laws and norms that insinuate themselves into the fabric of family life.

Its rhetoric may be laconic and folksy, but its fury and nobility seems distilled from Shakespeare.

                                    Richard Brody, "The New Yorker," January 19, 1960
How could two critics see the same picture and get such a different reaction?
Which leads me to a picture book by Patricia Polacco called "Mr. Lincoln's Way." In the choosing of children's books, with so much to choose from, and with the matter of purchase involved, as in film, we rely on critics sometimes before we make a choice.
So we sometimes read the reviews on Amazon and other places. So, here, I read the book…and THEN read the critics.
And here is the result of just two:
Although the illustrations are engaging, the story of the bully's transformation is both sanctimonious and unconvincing. Eugene is too self-aware for his age and Mr. Lincoln is too flawless to be interesting.

The Horn Book
This story is vintage Polacco – a multicultural neighborhood setting, a cast of believable characters (some larger than life), and a satisfying ending guaranteed to bring tears to hard-boiled cynics. …An excellent choice for story hours, this should prompt some interesting discussion about bullies and their motivations.

Booklist
Two very different takes on the same book and yet readers give this book five starred reviews on Amazon.
And, so the question remains. Is the critic worth his salt? Or, as I believe, YOU should be the critic and make your own selections without prejudging or being influenced by another point of view.
Sure, sometimes you may select a picture book that is so so, but fun all the same with something to say and wonderful illustrations. It's a picture book that is not a classic; just a general fun read and they too have their place.
My point is, in doing so, you realize WHY some books stand the test of time and are read and reread. They are classic reads and no child should miss them.
Be your own children's picture book critic and see what YOU think of "Mr. Lincoln's Way."
You might also be interested in...
November 11th is Veterans Day. It's a time set aside to remember veterans, their service [...] read full post ->

The Grasshopper & the Ants By Jerry Pinkney As fall silently and soulfully descends with [...] read full post ->

The Organization called "United for Libraries" will coordinate the 16th Annual [...] read full post ->