In the Midst of a Pandemic, Some Wonderful Holiday TV Specials for Families Have Failed to Survive…in Network Television.
10.25.20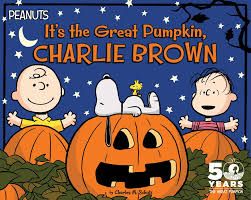 Okay, I know that change is an inevitability in life and business is business but sentimentality aside, I and probably a great many others are a bit miffed.
The Charles Schulz specials first appeared in 1965 with "A Charlie Brown Christmas," commissioned by the great corporate giant, Coca Cola. Then, 1966 saw the arrival of "It's the Great Pumpkin, Charlie Brown," also underwritten by Coca Cola, I believe; And then, in 1973, there was "A Charlie Brown Thanksgiving."
But now, for the first time in literally some 55 years, they will not be seen on network TV this year.  
That is unless you have Apple TV, and yes, with a gentle nod to the public, Apple TV has delineated a very few days when they will be seen for free; think the dates are October 30 – November 1.
Bravo to them for small favors.
But, in the midst of 2020, when the culture seems in a free fall, when education is virtually virtual in many states because of Covid-19 and financial impacts on many families are very telling, could they have not WAITED ONE MORE holiday season to pass before they did this?
I'm sure their business model proves that streaming is the wave of the future as in Disney Plus, Netflix and Amazon Prime to name but a few services, but please, have a heart.
Not everyone can afford these services, but most families DO have a TV around which they would gather in October, November and December for some fifty-five years to watch these traditional TV favorites.
Yes, they have a right to do this and yes, they are hopping on the bandwagon that determines the future of how TV is delivered with an eye toward their share of the market. I realize they want to acquire content that no one else has in order to maximize subscribers.
BUT, sometimes, in the midst of an eye towards the future, there can still be room for a one year hiatus and a look back at the previously three free Charles Schulz holiday specials that created a bonding tradition for so many families.
And Apple TV, if I may, you can't put a price tag on that.
Although, you can try.
But this is NOT without a plus side. Parents of young readers, THIS is the perfect opportunity to lemons into lemonade and share with your child,  grandchild or young reader friend, the picture book editions of these three TV specials.
I urge you to give them a read, even if you can't give the specials a watch.
They are:
"It's the Great Pumpkin, Charlie Brown"

"A Charlie Brown Thanksgiving"

"A Charlie Brown Christmas"
Perhaps Apple TV corporate should have taken a look at the message of these specials, BEFORE they made their decision this year.
Kindness, generosity, understanding, patience and belief were the timeless messages given in the content of Charles Schulz's specials.
They are still free.
You might also be interested in...
In addition to being the unlucky Friday the 13th of ancient lore, I prefer at The Snuggery to [...] read full post ->

November 11th is Veterans Day. It's a time set aside to remember veterans, their service [...] read full post ->

Day of the Dead Activity Book by Karl Jones and Steve Simpson and Uncle Monarch and the Day of [...] read full post ->